PureData (PD) is een opensource raamwerk om geluid te produceren. Je kunt je eigen digitale instrumenten bouwen door ze uit \'elektronische\' componenten bij elkaar te slepen. Maak en gebruik synthesizers, samplers, beat squashers of verbindt m aan Ableton…
Begin Hier
Download begin_hier.pd en open \'m in PD-extended. Een beetje klikken om te zien wat ie doet. Uitgeklikt? Ga naar de volgende.
Bouw je eerste Oscillator
Maak zelf een Patch via Menu -> File -> New. Op het lege vlak, bouw onderstaande patch na. Hints staan erin.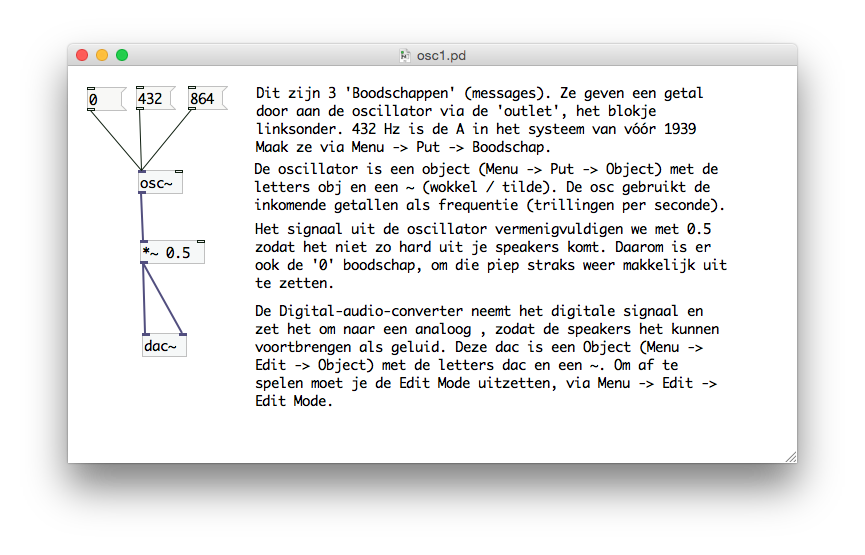 Cheat: osc1.pd
And now check the real tutorials!
Al het andere materiaal is in het Engels. Hoezo? Wij zijn de enige school in Nederland, voor zover we weten, die dit aanbieden. Sorry, we hebben nog een lange weg te gaan. Your help is appreciated!
Ga in PD-Extended naar het Menu -> Help en dan PD Help Browser.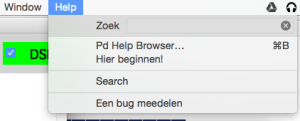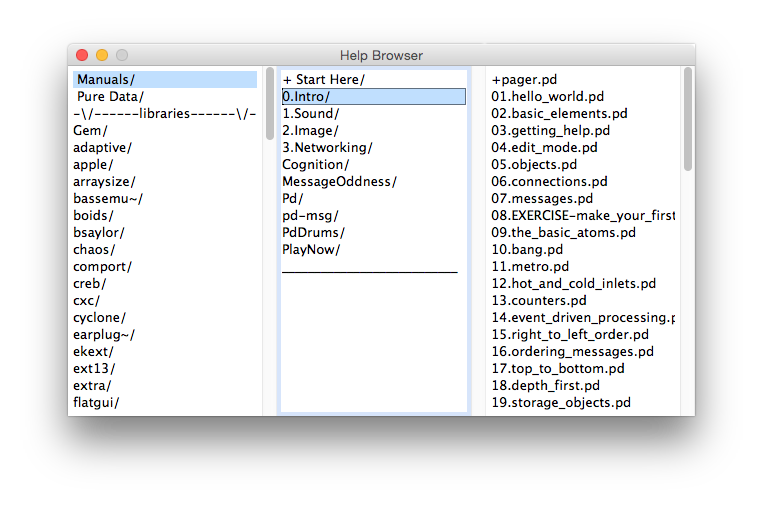 Ga dan naar Manuals -> 0. Intro. Serve yourself!
Of kijk eens op youtube. Shortcut naar de Patch Repo!